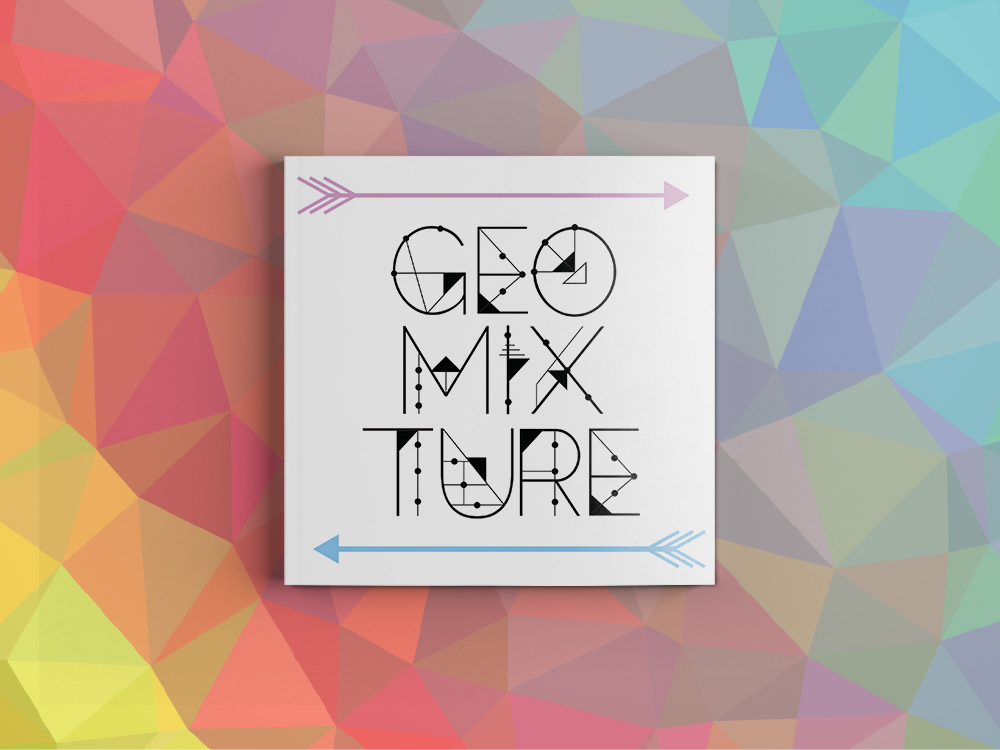 GeoMixture
is a font I created with a strong geometric foundation and wanderlust vibe. 
With its use of straight lines and sharp 90 degree angles and use of shapes such as circles and triangles to convey movement and balance this font is a a true mixture of sorts. 
To best convey the applications of this font, I created a font specimen book to showcase my GeoMixture typeface. Through the use of photographs, headlines, body copy and display of it's letters and numbers I have aimed to demonstrate the creative range of the typeface.